'How to' Fit a Classic Mini Rubber Diaphragm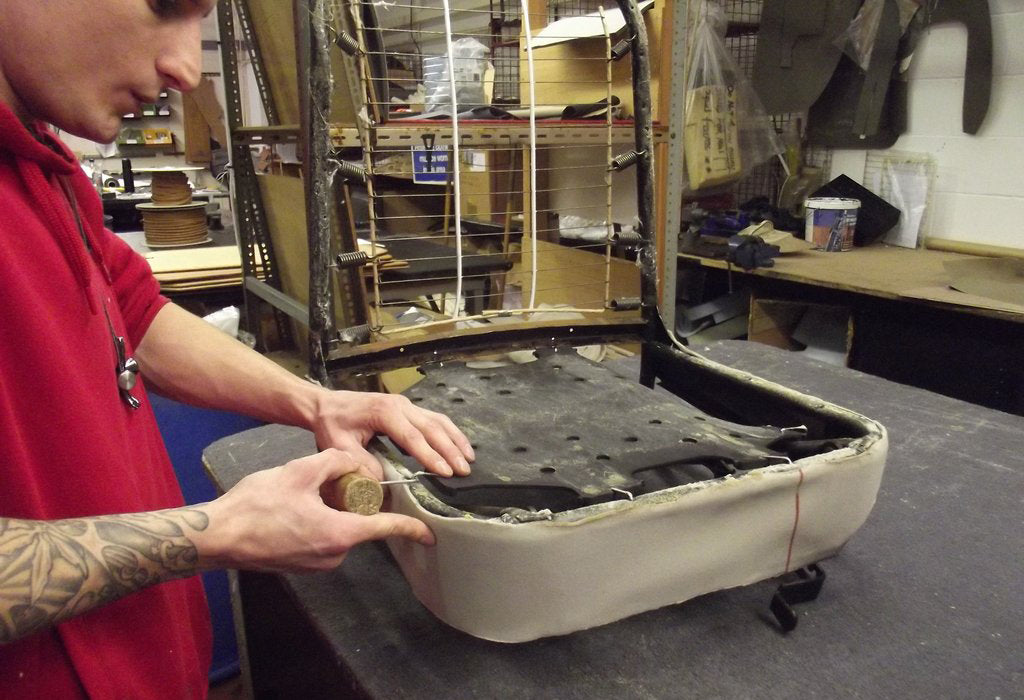 Replacing your Mini rubber base diaphragm really is the simplest of simple jobs!

All you need is a strong hook (can be proprietary or homemade) or when using stronger wire diaphragms with springs,a pair of pliers will do the trick.


Step 1) - Remove hooks from packaging and feed into the diaphragm as appropriate.

Step 2) - Hang the diaphragm in the frame using the wire hooks - starting at the back/top.
Step 3) - Pull the font wire hooks into position on the frame - slight tension will be felt.

Step 4) - Work around the sides slowly. The diaphragm will be flexible but taut in the frame, awaiting new foams and covers to completely refurbish!
Shaun Henderson